Benson Oak Capital to sell Plastkov Group
December 17, 2009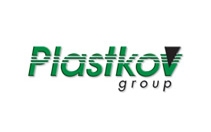 Prague, December 17, 2009 – Benson Oak Capital (BOC), a Czech – based investment firm and Megatech, a leading international automotive supplier, announced today that they have reached an agreement to sell BOC's automotive portfolio comprised of Plastkov MR a.s. (Liberec), Plastkov Automotive s.r.o. (Hlinsko) and BTV plast s.r.o. (Jablonec nad Nisou) to Megatech.
Megatech, a firmly established player with leading position in the automotive supply sector in Europe and Brazil, plans to expand its manufacturing platform to Central Eastern Europe reflecting shifting dynamics of the industry. Acquisition of the Plastkov Group is the cornerstone of that strategy, which also includes plans for smaller acquisitions in Hungary, Romania and other CEE countries.
Benson Oak Capital entered the automotive supply sector with its acquisition of Plastkov MR a.s. in 2007. As a leader in consolidation of the automotive industry in the region, BOC has expanded its automotive portfolio by integrating Plastkov Automotive s.r.o. spun off from ETA a.s. and BTV plast in 2007 and 2008. Successful integration of the three companies created the largest Tier 2 plastic injection molding company in the Czech Republic with revenues of CZK 1.4 billion.
Gabriel Eichler, founder and managing partner of Benson Oak Capital expressed satisfaction with the progress of Plastkov Group in a difficult economic environment: "We are very pleased to have been associated with the Plastkov Group companies during the last 3 years when, through a combination of consolidation, integration and improved management measures, the Group has successfully coped with an extremely challenging market environment and became a leading player in the industry. Thanks to the superb effort of the management team under the leadership of CEO Lucie Balekova in the successful integration of BTV plast over the last year, Plastkov Group is well prepared to lead further consolidation in the industry". Maximilian Gessler, president of Megatech emphasized the importance of Plastkov Group in further expansion in the region: "Acquisition of the Plastkov Group is a key step in further strengthening of Megatech's presence in the Central Eastern European market as it is an excellent platform for future growth". Tomas Fencl, the Vice President of Benson Oak Capital considers the sale of Plastkov Group in line with BOC's investment strategy: "This transaction is a logical extension of the investment thesis we held for some time that the automotive supply sector will undergo consolidation. We are pleased that Plastkov is on a path for success and believe it will be an excellent addition to Megatech."
Benson Oak Capital's legal counsel in the transaction was Havel & Holásek and Baker & McKenzie, Megatech was advised by DLA Piper and MP Corporate Finance. Financial terms of the transaction were not disclosed.
Note for editors:
The Plastkov Group is a leading injection molding automotive supplier in the Central Eastern European market. Its portfolio consists of Plastkov MR a.s. (Liberec), Plastkov Automotive s.r.o. (Hlinsko) and BTV plast s.r.o. (Jablonec nad Nisou). Its current projected sales for 2009 are CZK 1.4 billion (EUR 53.8 million). www.plastkov.cz

Benson Oak Capital provides equity financing for buyouts, expansion capital and special opportunities
with a focus on the Czech and Slovak Republics. BOC's current portfolio includes ETA,
a leading Czech manufacturer of domestic appliances, Bochemie, a producer of specialty chemicals
and household cleaning products under the SAVO brand, AVG Technologies, a global security
solutions leader, protecting more than 80 million users in 167 countries and Grapo, a leading producer of UV –cured, wide format printers. www.bensonoak.com
Megatech Industries is a leading international automotive supplier, specializing in the development and production of systems, modules and individual plastic components for the interior and exterior of passenger cars and commercial vehicles. Megatech currently has a presence in Spain, Brazil, Germany, France and Romania. Its expected combined turnover in 2009 is CZK 2.1 billion (EUR 79.2 million).
For further information, please contact Ondrej Micka +420 724. 352. 552. Email: omicka@emcgroup.cz